October 20, 2016
If you've been in Austin long enough, you've probably heard of David Garza. No, not the guitar strumming singer/songwriter David Garza (although he does live here too), we are talking about the always smiling, optimistic, and fitness enthusiast David Garza.
David is well known around here for his killer spin classes at LOVE cycling, epic training days, and triathlon racing. We recently caught up with David to hear about his recently completed 10th Ironman and to learn more about the mental side of triathlon racing.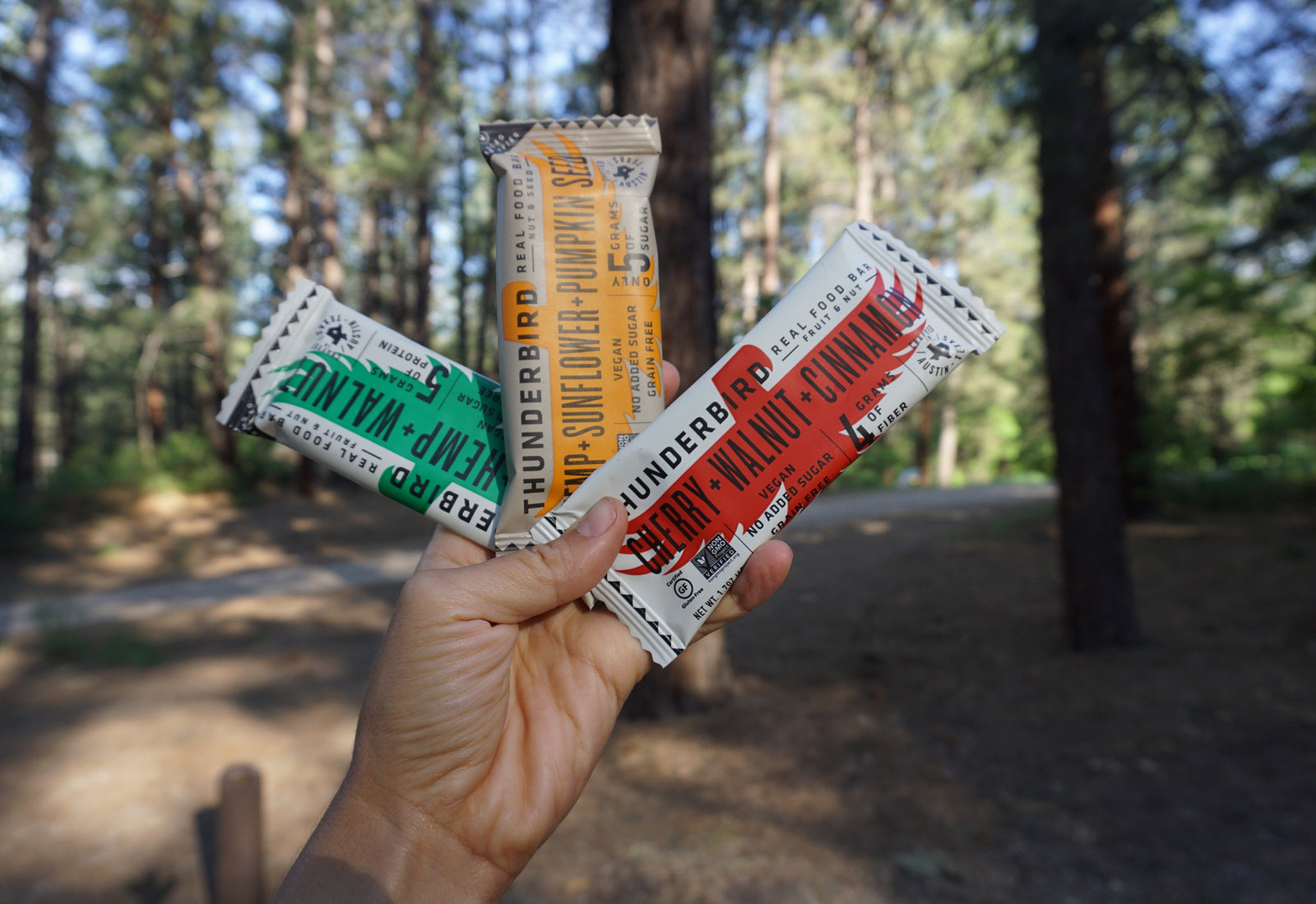 July 22, 2016
Thunderbird ambassador Carly Shackman is on the road for the ultimate summer road trip. She was kind enough to check in and share some of her favorite healthy travel snacks. Read on to find out which 9-snacks are an absolute-must for any camping trip or for anytime you're adventuring out in the world.
November 12, 2015

What does Thunderbird have in common with our Ambassador, Dani Whitehead? Thunderbird and our Ambassador Dani have partnered up to create the #LessIsMore Project, to help you all unleash the fittest, bravest, truest versions of yourselves and help kick-start you all into the practice of a healthy, happy, active lifestyle, fueled by Thunderbird Bars and passion.